(c) 2007 Snyder's Sandwich
Paris Hilton, Britney Spears & Lindsay Lohan-Free SITE No Celebs--ONLY Sandwich News!
YOU ARE AT SNYDER'S SANDWICH OFFICIAL WEBSITE
THE RIGHT NEWS FOR CAPE COD
Read It HERE Before It Gets In Any Newspaper!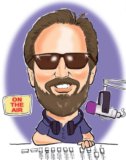 Click Photo for Mark's Bio
Welcome To My World
Snyder's Sandwich.com keeps the people of Sandwich informed on political issues, local entertainers, restaurants, artists and business owners. Unlike the daily and weekly paper that cover this town, we'll tell you the WHOLE truth, not part of the story.
JOIN FACEBOOK SANDWICH NEWS PAGE!
CLICK HERE

SnydersStoughton.com Success:
OVER 20 MILLION HITS in 2013!

First We Helped Stoughton---now it's time for SANDWICH!

NEWS? PHOTOS? OPINION?
Send it here! Permission to publish is
granted with all submissions. They may be edited for space.

Like what you see?? Advertise and Your Friends Will See YOUR company!

Contact : snyderssandwich@aol.com
Snail mail: Box 639, East Sandwich, MA 02537
Toll Free Fax at 866-655-8234


Phone 781-341-8332


Illustration by Larry Johnson @LarryJohnsonArt

Latest Town Headlines After Deadline


BOARD VOTES FOR 1.7 MILLION DOLLAR BEACH PROJECT

Special Town Meeting--the Whole Story!
Joe's Lobster Mart Shut Down by State
Rockland Trust robbed by Masked Gunman
Promotions in Stoughton Police and Fire Departments
National Grid Destroys Trees Along Service Road, Selectmen Support It
*Selectmen Choose "Sports Destination" Option for "Golden Triangle" Development
*SeaFest a HUGE Success! PHOTOS & STORY
School Committee votes to split PK-2/3-6 into 2 schools
Ellis & Pannorfi Elected to BOS;
King Upsets Vaudo with Write In Effort for Planning Board
May 8, 2014 Election Results
Over 200 Town Employees made over $70,000 a year in 2012.
LATEST TOWN NEWS
Town Salaries--The List!
Turtles at the Library?
Is YOUR Street on the Do Not Plow List?
Watch YOUR State Reps Work (click here)
Sandwich Traffic Counts (Click Here)
CAPE COD EVENTS (HERE)
Important Town Documents (here)

<script type="text/javascript" charset="utf-8" src="http://static.polldaddy.com/p/8366551.js"></script>
<noscript><a href="http://polldaddy.com/poll/8366551/">WHO DO YOU GOING TO VOTE FOR IN GOVERNOR'S RACE?</a></noscript>
---
SPONSORS
If You Like Our Site, Please Patronize Our Sponsors
COMING SOON! Call 781-341-8332 TO BE SEEN!